*************************************************************************************************************
Heya everyone XD This time i'll write down every single detail of my Xing Cai cosplay progress. You see, i'm a new fan of Dynasty Warriors 7,but this game alrady make me madly in love with the characters. I love Shu the most from all of factions! They have touching stories and ends with a sad one ;__; My favorite characters from Shu are: Liu Shan, Xing Cai, Zhao Yun, Zhuge Liang, Ma Dai, Jiang Wei. And i have a plan to cosplay as Liu Shan someday XD *anyone who loathe him,please don't hit me if you meet me in certain event*
Okay... about Xing Cai's costume itself... tadaaaaaa...
About the costume itself,i began to hunt the fabric since late April. For Xing Cai's dress,i chose silk satin,but when i try to sew it,i realized silk satin is a wrong choice. It's too soft and i even can't do the painting on it. Then i bought tosca colored cotton,but then again,the fabric is too plain for xing cai although it's pretty easy to sew 8'D andddd finally,when i was going for fabric hunting for the 3rd time,i found rich textured fabric and even it has same color with xing cai! I was sooo happy 8'DD but stupid me,i forgot what's the name of the fabric 8'D
i used acrylic paint for the painting on the dress, silver leather as the replacement for bias tape, half-bust manequinn for the basic of my breastarmor, creativefoam for shoulderpad (and for armpiece and kneepad too), and cat fur for the headdress.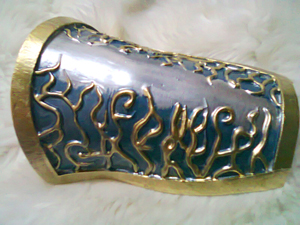 And
the weapons
, basically i used aluminium pole and then cover it with hardboard until it shaped like sword. Then for the details,i used creative foam again. When the sword's done, i painted it in black the sprayed it with light silver.
I was using my own creation for Xing Cai's sword since i couldn't get any decent pictures of her sword. But, a week before the competition, i finally found the details! Still not too clear though, but will do! So this the first:
looks totally crappy XD; then i remake it into this:
As for the
shield
,i used thin plat of fiber for the basic and attached layers of creative foam to cover the fiber plat. For the details,i used creative foam again,then painted it in black and sprayed it with silver again.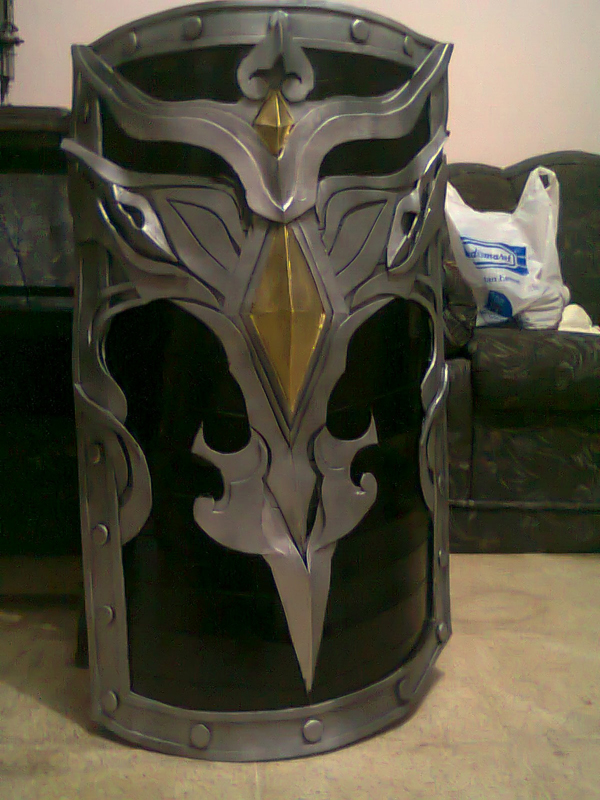 tadaaaa
------
Here's some hints XD
photo by Sony hadijaya
photo by Ndreas Sp
next i'll post some photos from cosplay convention ( ennichisai and clas:h)
It's really challenging yet fun to do Xing Cai ^^ i'll back for more DW7 cosplays! I'll do Liu Shan and Sun Shang Xiang for the next. Wish me luck! XD
ps: btw please visit my partner's journal about her Yue Ying cosplay progress here:
Yue Ying Cosplay Progress
Thanks for reading! XD